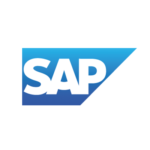 SAP Conversational AI
Chatbot Platform
Build powerful AI chatbots with a collaborative and free bot building platform provided by SAP Conversational AI. Leverage artificial intelligence (AI), world-class language technology, and preconfigured bots to improve the customer experience.
Capabilities
Augmented NLP: Leverage proprietary natural language processing (NLP) technology to analyze text inputs and enrich key data for a rapid and straight-forward deployment.
Powerful bot development suite: Draw on a comprehensive suite of tools to train, build, connect and monitor chatbots.
Leverage the power of data: Understand your users through powerful analytics dashboard and perfect your training dataset through integrated analytics and benchmark tools.
Support for any languages: Interact with customers with the same level of accuracy in multiple languages. A trilingual bot can easily switch between languages during a conversation.
Integration with SAP and non-SAP solutions: Connect your chatbot to any external communication channel, any SAP product or any back-end system easily.
Voice activation: Deploy voice-activated chatbots for Google Home, Alexa and Cortana, in addition to text-activated bots.
Why our chatbot platform?
Bots in any language
Leverage the power of our highly performing NLP technology capable of building human-like AI chatbots in any language.
Easy to use
Simple UX, collaboration, organizational accounts, versioning and environments: we've made a bot platform all teams can smoothly use.
Fastest time to market
Through an efficient bot building process and a full integration to the SAP software suite, you can launch your bot in days.
Clients:
Bouygues Telecom, SFR, AXA, Groupe Mutuel, Michelin